Parade your way to fun together
For a roaring good time with your child
When and where does a vulture ride a unicorn? In Animal Parade A to Z Puzzle by BeginAgain, of course! From letters to colors to animal names to storytelling, BeginAgain Animal Parade A-Z Puzzle game for toddlers is a wooden puzzle with a world of possibilities. It helps promote fine motor skills and improve cognitive functions to promote well-balanced child development.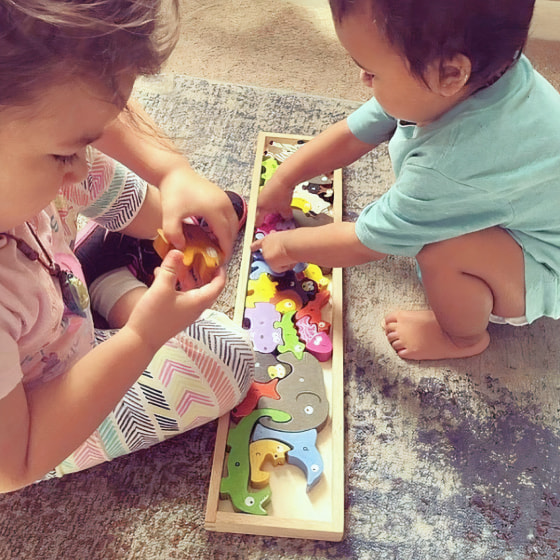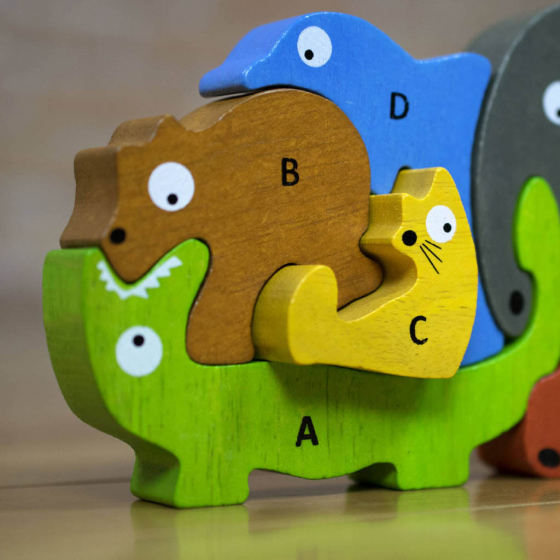 From alligator to zebra
Teach, challenge, and let kids explore
Build, experiment & learn
This wooden puzzle and ABC learning game features fun animal pieces that have a lowercase letter on one side, and an uppercase on the other.
Educational fun for your kid
The Animal Parade A to Z Puzzle and Playset encourages your little one to learn the alphabet while playtime that also improves problem-solving skills and creative thinking.
Eco-friendly materials
All of these wooden puzzles and games are made from sustainably grown rubberwood and finished with non-toxic water-based stains.
Kid-powered - no battery required
Kids have all the energy they need to play! These puzzles need no batteries, they're powered by imagination and curiosity.
Sizing information & details
The Animal Parade A-Z Puzzle measures 5" wide x 22.75" long and comes in a beech wood tray that's great for storage, travel, display, and gift wrapping! Intended for ages 2 and up.