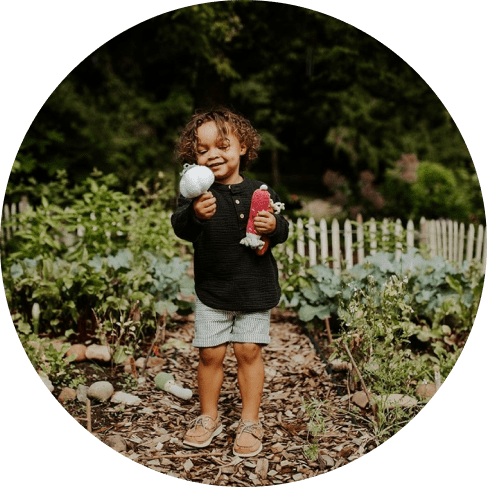 The new best friend for your little ones
From farm to table, garden to grocery store, this happy garlic rattle is a favorite. With his ever-ready smile, he is sure to win over the shyest of playmates. Perfect for hours of imaginative play.
Garlic rattle details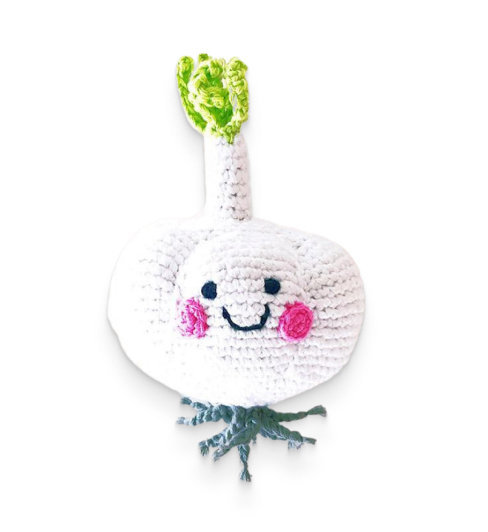 Machine washable
For best results, place your garlic toy in a mesh bag and launder it with cool water and non-toxic detergent. Fluff in the dryer for a few minutes and then air dry.
Materials and size specifications
Handknit with 100% cotton yarn and polyfill. This smiling garlic measures at 5" (L) x 3.5" (W) x 3" (H) and weighs 0.14 lb.
A cheerful partner for your child
Give your little kids a cheerful little friend they can always play with! You can count on his cheery little face to provide your child with lots of moments of endless fun and excitement. The design philosophy ensures child development. Colors, textures, and shape spark tactile, auditory, and visual stimulation.