The always friendly little buddy
Bring more smiles into your household!
This bright pink and white radish can't wait to join the other fruits and veggies in your baby's kitchen. It is the perfect size for tiny hands to grab onto, and the rattle inside this knit toy gives a soft sound when shaken.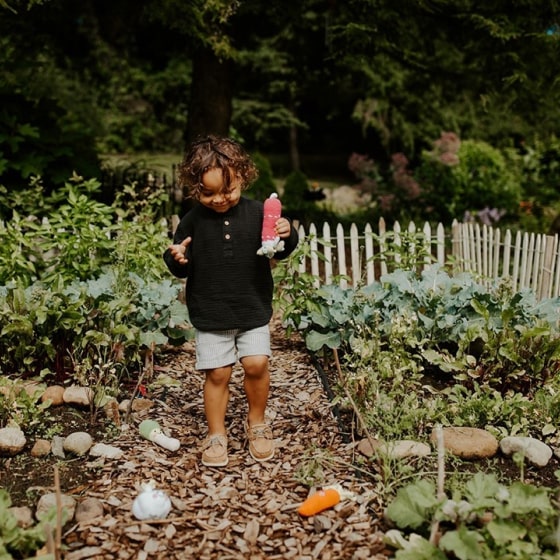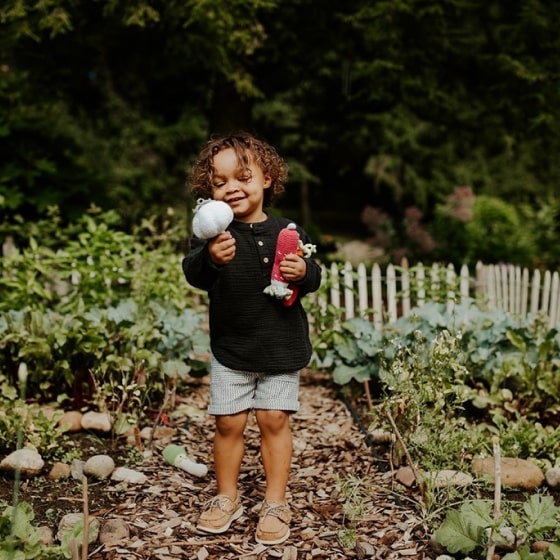 Radish rattle details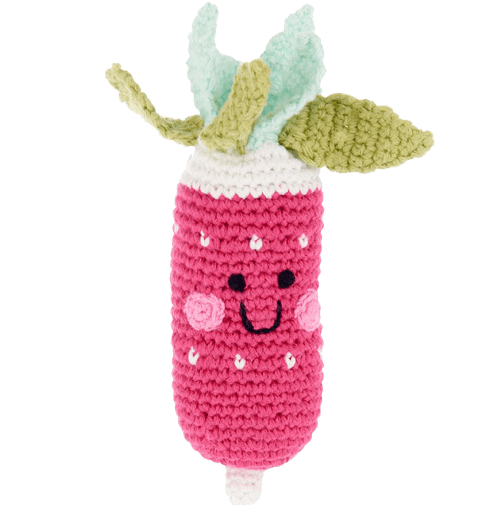 Machine washable
For best results, place your radish toy in a mesh bag and launder it with cool water and non-toxic detergent. Fluff in the dryer for a few minutes and then air dry.
Materials and size specifications
Handknit with 100% cotton yarn and polyfill. This smiling radish measures 6" (L) x 2" (W) and weighs 0.1 lb.
Perfect for hours of pretend play
The design philosophy ensures child development. Colors, textures, and shape spark tactile, auditory, and visual stimulation. It is super soft and lightweight creating that cozy and seamless feeling of comfort. Let your child create more cheerful and fun moments with this friendly little fellow that will always be with your little one.