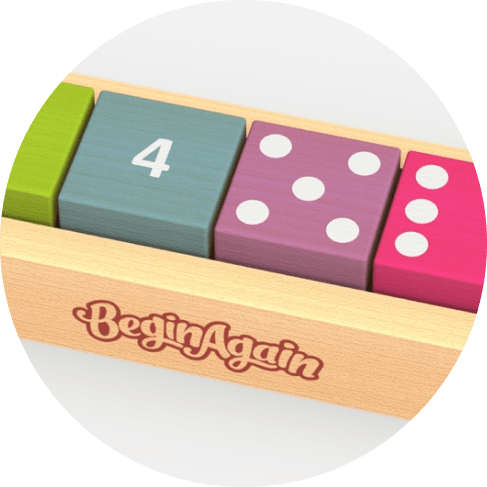 Skill building and learning through play
This 10-piece block sharpens your kid's skills, and the eco-minded parents are sure to love it. What we have here is a great first block set that allows kids to build, stack, grab, and eventually learn colors and numbers. This playset is intended for kids aged 1 and up.
For an active play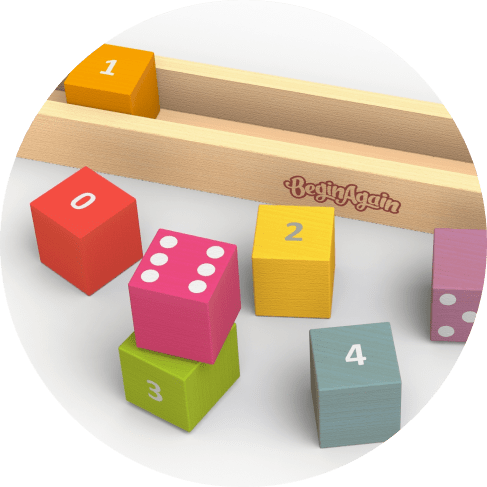 Perfectly sized pieces that kids can pick up easily
Made from sustainably harvested rubberwood, each of the ten 1.25-inch square blocks is numbered on one side and has counting patterns on the other side.
Safe, durable & convenient
Each block of this set is stained a different color with non-toxic, child-safe stains. Cleaning them up and displaying is easy with the rectangular storage box.
Tactile toddler fun
The Penny Block from BeginAgain turns your little one's playtime into an entertaining and educational experience without making it stressful! This cute set of colorful blocks lays the foundation for recognizing numbers and understanding their meaning - how cool is that?!