Smiling is contagious!
This hand crochet octopus rattle will likely bring a smile to your little one. He's so smiley and friendly, and with eight perfectly sized legs, there's plenty of choice for grabbing and chewing.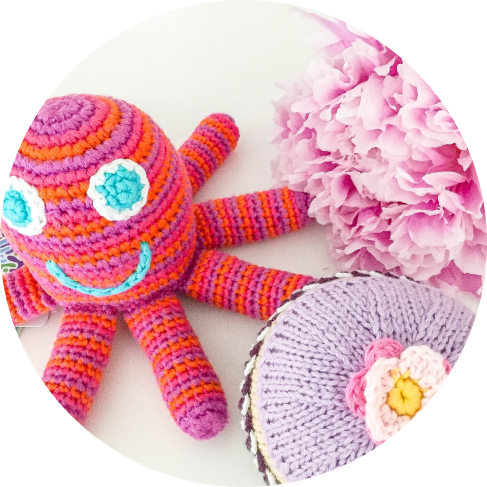 Pink octopus rattle: details and specifications
An adorable octopus rattle perfect for little hands
Child development
Colors, textures, and shape spark tactile, auditory, and visual stimulation. Great for role play, storytelling, and imaginative play.
Machine washable
For best results, place your toy in a mesh bag and launder with cool water and non-toxic detergent. Fluff in the dryer for a few minutes and then air dry.
High-quality materials for added safety
Safe for all ages, this toy is non-toxic and has been safety tested by a third party testing company to ensure there are no choking hazards or toxic dangers.
An excellent gift
A quality gift that will be treasured for years. Perfect for baby shower gifts, baby's first birthday, or to decorate your nursery.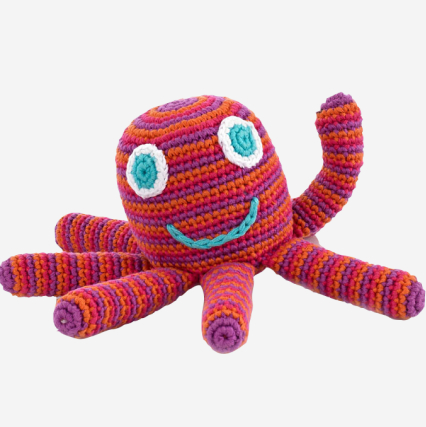 The smiling octopus will put a smile on your child's face
This happy little sea creature is the little hands' favorite! The octopus rattle is colorful and full of personality. Handmade with lightweight cotton yarn, its soft rattle when shaken is sure to bring endless laughter and joy to your little one.